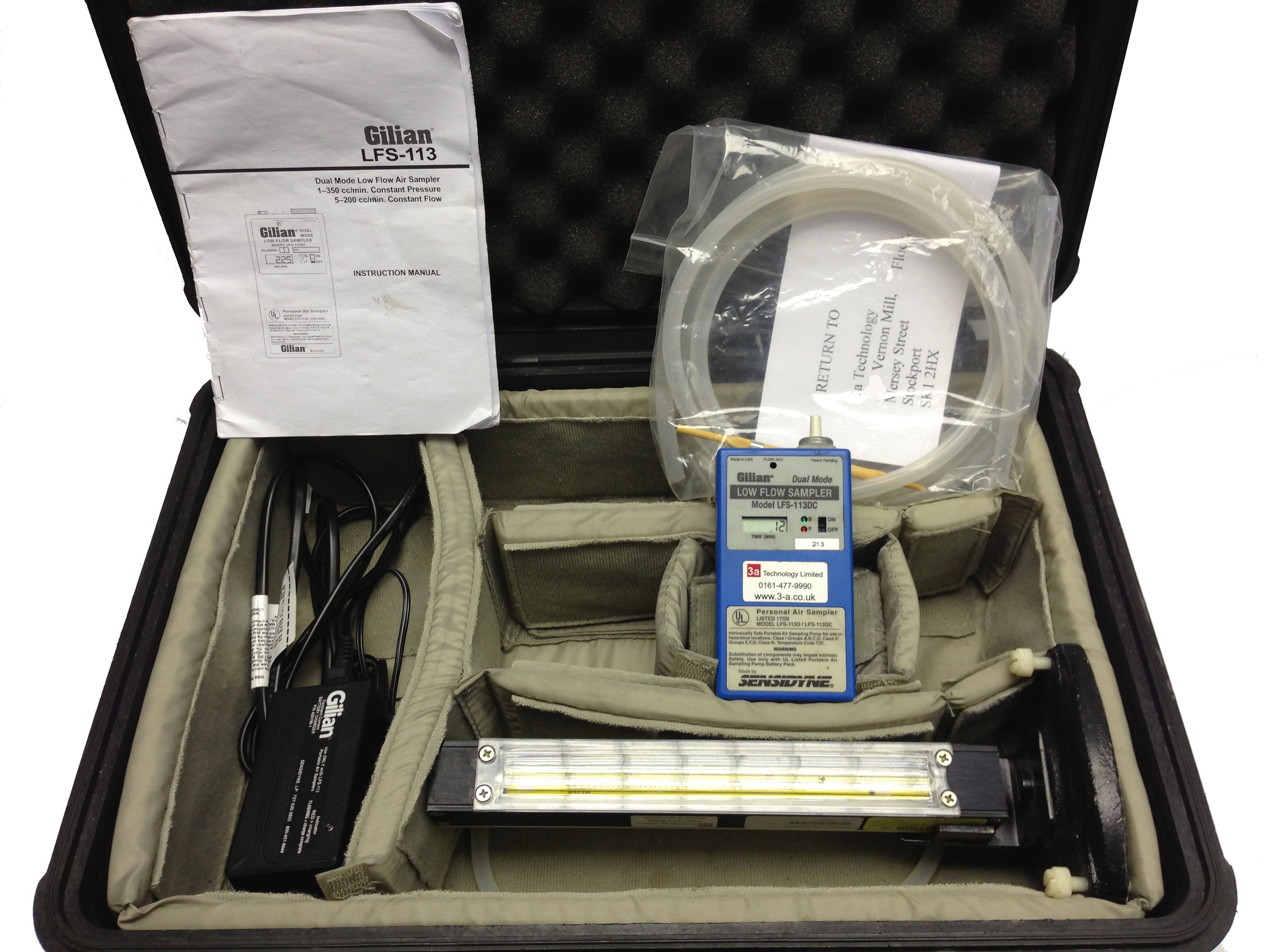 Gilian LFS-113 Low Flow Personal Air Sampling Pump
A basic sampling pump with an on/off switch and a screw adjust
to set the required flow rate.
Used for air sampling between 0-250ml/min (Millilitres per minute).
Kit contains
Gilian LFS-113 Low Flow Air Sampling Pump
Manual
Tubing
Trimmer
Charger
Peli Carry Case
Flowmeter (to measure/set the flow rate)
Please contact us via email or phone to discuss other options if you require more units etc.
Product Shipping:

Next Day Courier From

(£ 18.50)
Product Description
Downloads:
Click the links below
Specs and Features:
The Gilian LFS-113 low flow sampler is the most powerful and reliable pocket sized personal air sampler available today.
The LFS-113 offers two sampling modes selectable by the user.
The constant flow control mode holds the flow within 5% of the set flow while the multi-flow (constant pressure control) mode allows multiple samples to be taken simultaneously.
No other pocket-sized pump matches the wide flow range and high back-pressure capability of the LFS-113.
LFS-113 is now available with a memory-free NiMH battery.
Features
Price Per Pump - Per Week

£

55

Price of Flowmeter - Per week

£

15