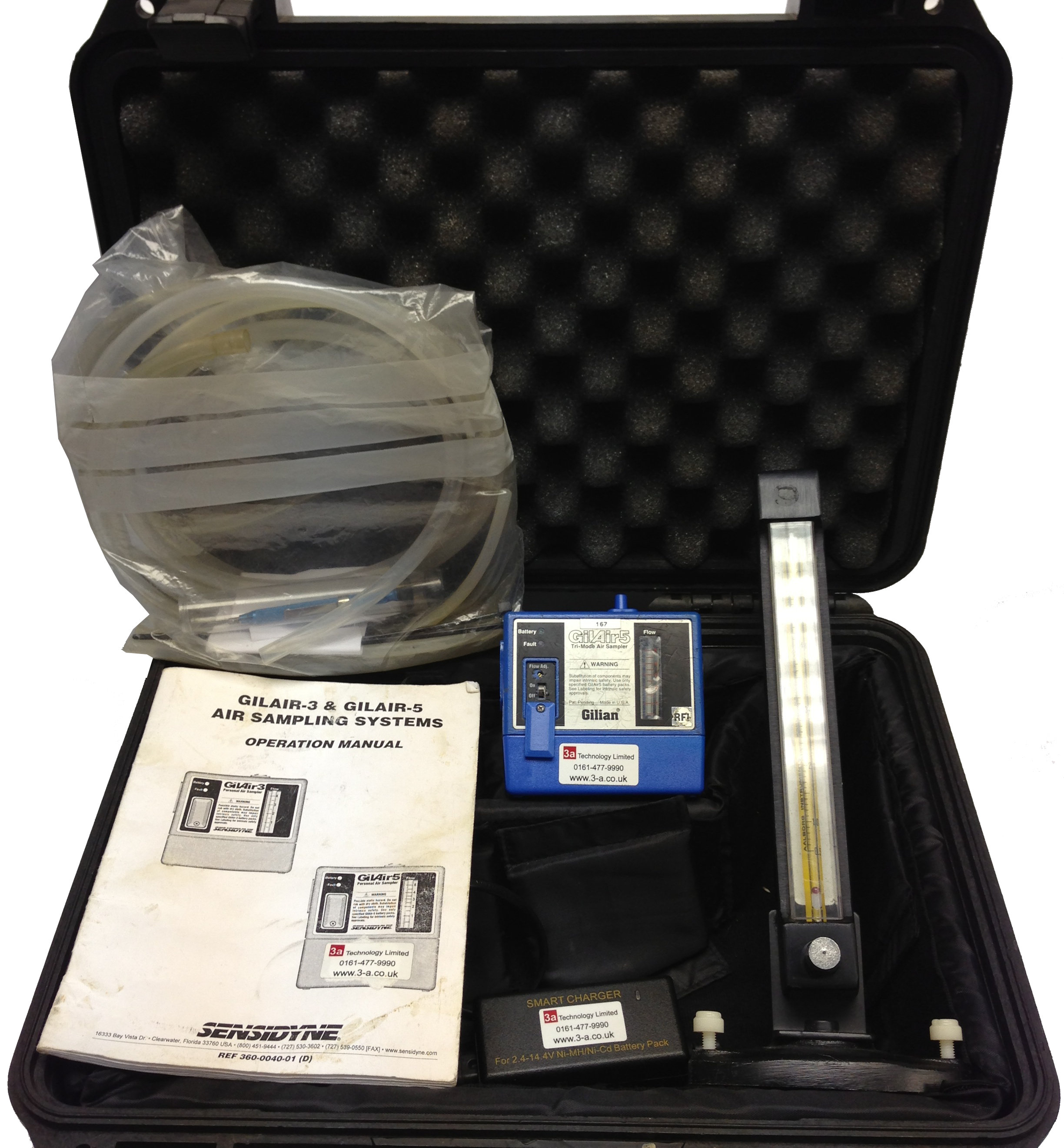 Gilian GilAir-5 Personal Air Sampling Pump
A basic sampling pump with an on/off switch and a screw adjust to set the required flow rate.
Used for air sampling between 1-5 L/Min (Litres per minute).
Kit contains
GilAir-5 Air Sampling Pump
Manual
Tubing
Trimmer
Charger
Peli Carry Case
Flowmeter (to measure/set the flow rate)
Please contact us via email or phone to discuss other options if you require more units etc.
Product Shipping:

Next Day Courier From

(£ 18.50)
Product Description
Downloads:
Click the links below
Specs and Features:
Simple On/Off and Flow adjustment
Fault light indicator activates when the pump flow control is outside 5%
Constant Pressure (Multiflow) and Low Flow Modules (1-750cc) available
Now with environmentally friendly, recyclable rechargeable nickel-metal hydride batteries
Features
Price Per Pump - Per Week

£

55

Price of Flowmeter - Per week

£

15