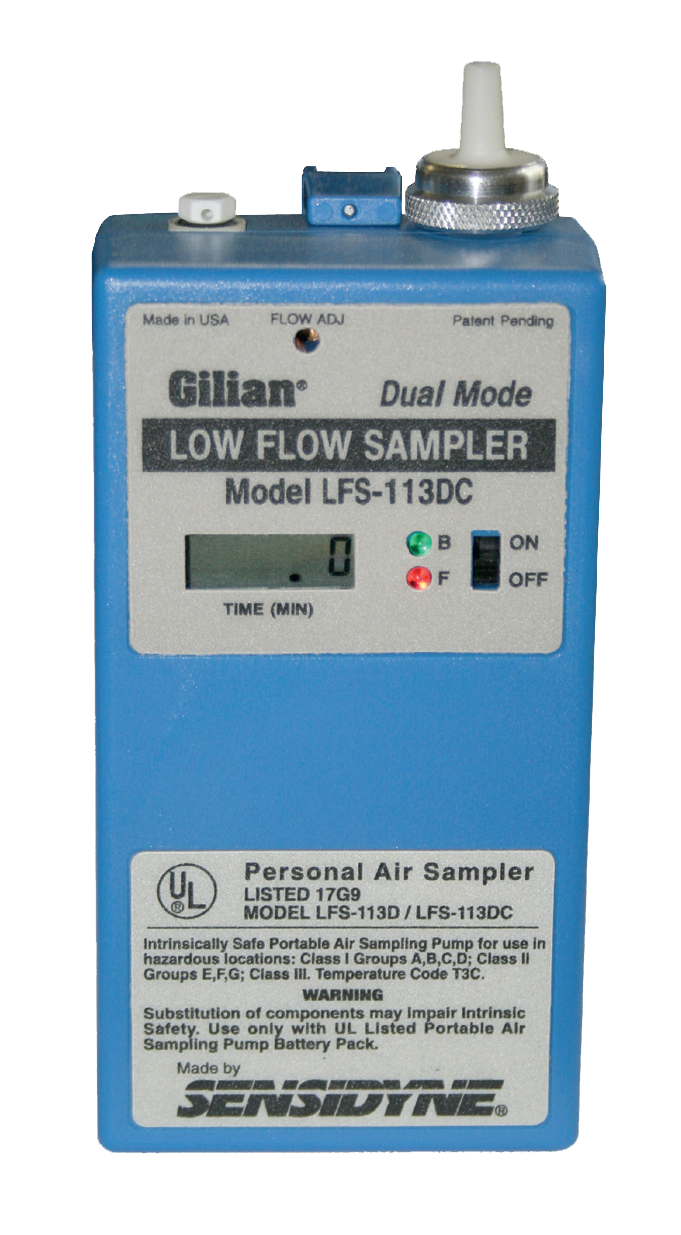 The LFS-113 is a unique, lightweight and compact low flow air sampling pump.
LFS-113 was designed for flow rates between 1 cc/min and 350 cc/min and is perfect for very low flow applications sampling with sorbent tubes.
The compact size and light weight of this pump allow it to easily fit inside a shirt pocket and carry out its sampling duties whilst being unobtrusive.
[wpi_designer_button id=315]
Product Description
Downloads:
Click the links below
Specs and Features:
The Gilian LFS-113 low flow sampler is the most powerful and reliable pocket sized personal air sampler available today.
The LFS_113 offers two sampling modes selectable by the user.
The constant flow control mode holds the flow within 5% of the set flow while the multi-flow (constant pressure control) mode allows multiple samples to be taken simultaneously.
No other pocket-sized pump matches the wide flow range and high back-pressure capability of the LFS-113.
LFS-113 is now available with a memory-free NiMH battery.