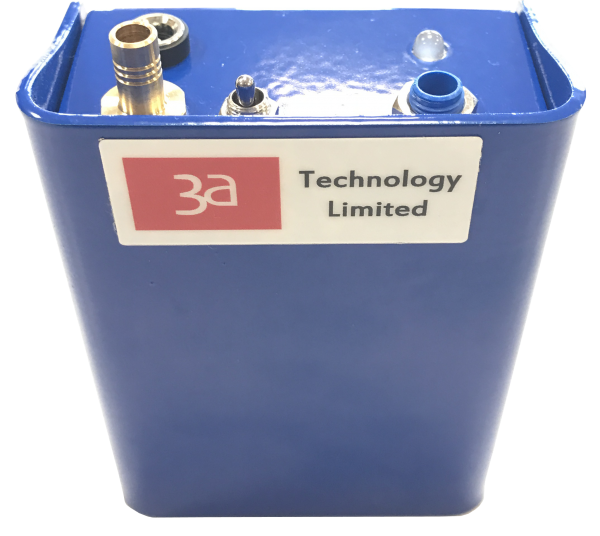 JTFs-P Personal air sampling pump is a compact, lightweight and robust unit made from aircraft grade aluminium with flowrates from 1L/Min up to 5L/Min (Litres per minute).
The personal pump has been redesigned with a new compact and efficient control system with increased flow stability and much longer run times than our previous model.
The new JTFs-P now runs on new *lithium-Ion battery technology to reduce the overall weight of the pump and increase maximum run times.
*The Lithium Ion (Li-ion) battery pack we use in this pump are solid, robust, cylindrical metal can cells (that look like a similar construct to your everyday AA batteries) and not to be confused with Lithium-Polymer (LiPo) which are the type of cells used in mobile phones and tablets.
**The new lithium Ion battery chargers are not interchangeable or to be used on any other JTF pump other than the JTFs-P.
Product Description
Specs and Features:
Lighter and smaller pump size than previous model.
16+ Hours run time @ 2L/Min using a 1.2u Filter.
Adjustable flowrate from 1-5L/Min using a 1.2u Filter.
Robust unit made from aircraft grade aluminium designed for a long active life.
On/Off toggle switch.
Bi-Coloured Green (On) /Red (Off) LED.
Newly designed automatic low battery cut off system to protect the battery.
Custom made air tight/sealed hose inlets.
1.3 Amp Lithium Ion Charger Included.

Shipping:
£18.50 Next day delivery.
Features
Flow Range

1-5 Litres per minute

Run Time

16 Hours +

Battery Pack

3.7V 4.8Ah Li-ion Pack

Size

H 10.8 x W 7.7 x D 5.2

cm

Weight

450g